I have officially finished the VERY LAST CHALLENGE I can do for the month of October. I'm a little sad, but I'm sure J will be very pleased to hear it! Luckily, they start up again next week with all new challenges.
Let's cut straight to the meat of it, this is the info for the
FONT
challenge at MLAS:
Here's my entry. Every year my parents surprise me with some present I'm not expecting for my birthday. This year was no exception. J and I took the baby for a walk and as we're heading back, we saw the UPS truck parked at our house. Since neither of us was expecting anything, we weren't sure what it could be. Imagine my delight to see a flower box propped up against the front door. They were absolutely gorgeous! I know, they die and are so temporary, but I just can't help it. I LOVE flowers.
Speaking of My Life and Scrap, there are some great things happening over there this week.
Bubblescrap Designs
is offering some great products at unbeatable prices until October 31st! Here is the info:
In addition,
RebeccaPSP Designs
has a fantastic kit at 50% Off!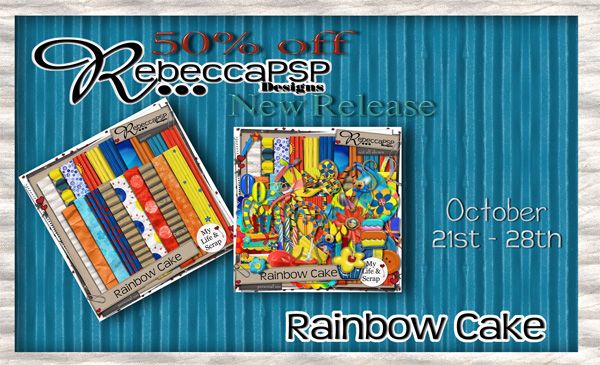 With those savings, why are you still here? Get over there and take advantage!!